Google TV Adds an LG TV to the Portfolio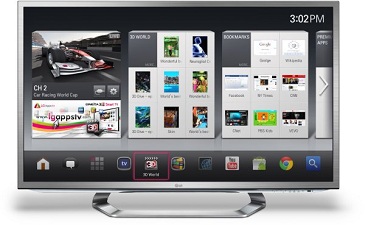 Google tried to keep Google TV out of sight during last year's CES, but not his year. Hot on the heels of Marvell's announcement that it was building chips to support Google TV's transition to ARM comes the announcement that LG will be showing off their own Google TV-powered smart TV at CES this year. LG will be joining Samsung, Sony, and Vizio who had already announced that they would be offering Google TV products. LG's Google TV offering will allow users to switch between the standard Google TV UI and a custom UI that LG has put together, presumably using their LG Magic Remote QWERTY. Similar to the Magic Remote that LG announced recently with voice and motion control, the LG Google TV version will include a QWERTY keyboard for text input. It should be noted that LG is not planning on using the freshly announced Marvell chips for their Google TV products. LG will be using their own L9 SoC, which is presumably the first fruits of the ARM license that LG picked up earlier this year.
The second round of Google TV hardware will be in full swing at CES 2012, and the folks at Mountain View just officially announced LG is joining the list of hardware partners at the show. While we know Logitech was taking a pass on the latest hardware, previously announced partners Samsung, Sony and Vizio are still in and the latter two will have new hardware to show next week.