Akamai Hopes to Make Good on the Promise of UltraViolet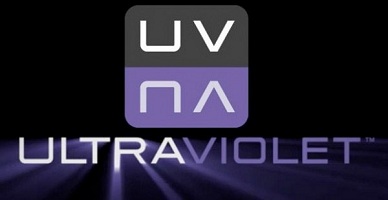 The movie studios, and Warner Bros. in particular, were counting on UltraViolet to revolutionize movie buying by creating a buy-once-play-everywhere digital content locker system. Unfortunately, since its launch, UltraViolet has mostly served as a pundit punching bag and free advertising for iTunes. Akamai, the content distribution service giant, has decided that perhaps they are the missing ingredient for UltraViolet. Akamai has begun pitching their new Akamai for UltraViolet to movie studios, with plans to also offer their service to retailers. The basic idea is to set up Akamai as the central storage point for UltraViolet titles, thus eliminating the need for every studio and retailer to do what Warner Bros. had to do in setting up Flixster as their UltraViolet management and storage system. Can the DRM scheme actually gain some footing if Akamai can simplify access to access to UltraViolet content, or is it already too late?
While Warner Bros. has spearheaded the launch of UltraViolet-enabled movie titles through the launch of its Flixster applications, the promise of allowing viewers to buy a movie once and stream or download it from multiple retailer websites or applications has yet to fully catch on. That's why Akamai, which provides content distribution services to a number of different studios and media companies, believes it is well positioned to offer up a solution that provides an easier way to make UltraViolet movies available.