Hulu Possibly Up for Sale Again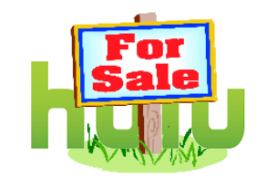 Hulu's board spent a good chunk of 2011 shopping the company around to potential buyers. In the end, the company gave up the effort, but evidently Hulu's investors have started to feel the itch to sell again. It sounds like the board is approaching a potential sale in much the same way they did last time, quietly talking to potential suitors to guage interest before going public with their intentions. Unfortunately, the same problems might be plauging the board's efforts, in particular concerns about the length of contracts securing content for Hulu and dysfunctional investors who can't decide whether they are comfortable selling the company to each other lest they give a potent future weapon to a competitor. Hulu has shown steady subscriber growth and certainly commands significant mindshare, but has failed to make the transition to a must-need service like Netflix.
The board sounded out several possible buyers as part of an internal strategic review begun recently, but it has not received a formal offer, one of the sources said on Monday, speaking on condition of anonymity because the discussions were private.