Overview of Instant Watch Browser for Netflix on Roku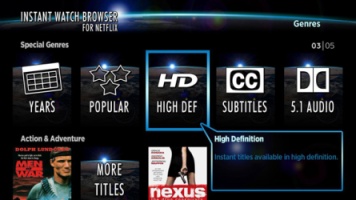 Despite being the original device partner for Netflix Watch Instantly, I've always found Roku's Netflix app to be fairly basic. Even gaining search functionality took much longer than I expected. Of course, I was spoiled by WMC's Netflix app which, despite becoming increasingly flaky as Microsoft neglects WMC, is still the best Netflix app I have ever used. However, every Netflix app I've used frustrated me in one specific way: they limited how deeply into Netflix's streaming collection I could browse.
The Instant Watch Browser for Netflix app on the Roku sounds like it may really have something to offer for those who like to simply flip through the movies until they find something they want to watch. Search is helpful when you know what you want to watch, but browsing has its place and Netflix does not do a good job of offering up suggestions.
For example, a click on TV Drama takes me to a list of shows divided up by Crime Drama, Courtroom Drama, Dramedy, etc. One more click on a subcategory and I can see the top 100 titles available for instant streaming. That doubles the number listed in the native Netflix browser, and even that artificial cap goes away if you pay the $2.99 fee.