Apple Flips the Switch on iTunes Match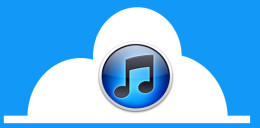 The release of iOS 5 also brought the official launch of Apple's iCloud service. From the start, one of the more anticipated iCloud features has been iTunes Match. With iTunes Match, iCloud users can store up to 25,000 songs online. The service costs $24.99 and requires the freshly released iTunes 10.5.1 which will scan your music library and match your tracks with those available on the iTunes store for online access, or upload those files that do not have a match. iTunes Match is being made available across OSes and iOS devices, including the Apple TV. Given how quickly Apple's servers were overwhelmed, it seems that there are a goodly number of folks interested in moving their music into the cloud. If you have signed up for iTunes Match, let us know what you think of it so far.
The new iTunes Match service is integrated with the iCloud platform, which taps into the cloud to synchronize files, content, and apps between Apple devices. Although iCloud doesn't technically "stream" music to you on demand, it uses a simultaneous listen and download approach to create the same effect.