Rumor Roundup: Google Music Launch *Updated*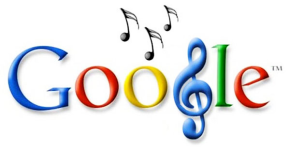 Google is expected to announce their iTunes competitor, Google Music, tomorrow. As has become de rigueur for major tech announcements, the interwebs have been crackling with rumors and potential leaks. When Google sent out the invitations for the announcement, there were already rumors circling that Google was having trouble finalizing agreements with the four major labels. At this point, the only major label expected to be at Google's side on Wednesday is Universal Music Group.
CNET has learned that Google has signed a licensing agreement for the new service with Universal Music Group but does not have deals in place with Sony Music Entertainment or Warner Music Group, according to multiple industry sources.
The fourth label, EMI, has got to be up in the air. Citigroup was in the process of trying to sell EMI for a while, making it difficult for EMI to make any long term commitments, but with EMI getting sold off in pieces in just the last week, things only get trickier. Universal got the recording business, but Sony got the publishing business. No Sony likely means no EMI.
**Update**
So much for EMI being an unlikely partner for the Google Music announcement. We'll know for sure tomorrow, but new info from Businessweek suggests that EMI is actually the only label to have signed on and Universal is still up in the air.
An accord with Universal, the world's biggest music company, may be signed as early as tomorrow, said the person, who isn't authorized to talk publicly. Google sent out invitations for a music event on Nov. 16 in Los Angeles. EMI Group Ltd. has already signed on, two people said.

Bloomberg Businessweek
Even if Universal is the only music label joining Google for the announcement, it is looking like Google will have some friends from the wireless industry to party with.
But today Google sent a new invitation for a party it is throwing after the press event with the help apparently of T-Mobile.

The title of the invite reads "Experience the world of T-Mobile and Google."
With Android playing an ever more important role in Google's business, it should be no surprise that there would be a mobile angle baked into Google Music. Of course, that means not only getting carriers involved, but developing apps and reaching out to handset makers. Funny thing, then, that our first peek at Google Music might have come from an HTC Inspire 4G.
Rumors that Google may be unveiling its new music service on Wednesday gained a bit of credibility today when Technodroidve reporter Ricardo Romero (somehow) discovered the Music Store on his HTC Inspire 4G.
I do wonder if Google's announcement is going to be somewhat anti-climactic given all of the info we already seem to have. What surprises might Google still have up its sleeve at this point?