Android Apps Inbound from Sky TV and Time Warner Cable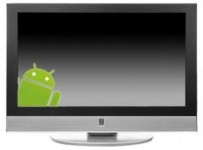 The iPad is so yesterday. Now all of the TV providers want to be on Android tablets. Sky TV is promising that the Android version of their TV streaming and mobile VOD service, Sky Go, will arrive in the next couple of months. By all accounts, Sky Go has been a hit on PCs and iOS devices and Android support will only further improve on that success.
Sky Go has been a huge hit for Sky – amalgamating its on demand services and proving popular not only on computers but also on iOS devices like the iPhone and iPad.

However, thousands of Android users have been checking back for months to see when an Android version will be arriving.
Back on this side of the pond, Time Warner Cable is working on bringing their iPad app over to Android. Unfortunately for Time Warner subscribers, it sound like much of the functionality will be on hold until Ice Cream Sandwich is released.
The cable company has announced that it's currently developing an Android app that's expected to launch in late November but with a major caveat: it won't offer live streaming until after Ice Cream Sandwich is released.