Ars Technica reviews NVIDIA Shield K1 Tablet (2015)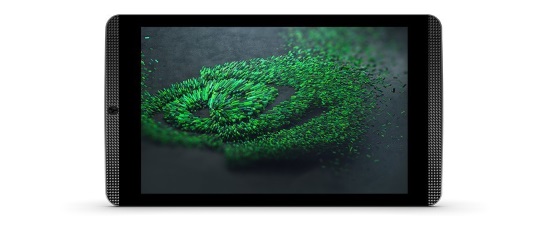 Ever since my Nexus 7 (2013) died, I've been on the hunt for the perfect replacement. Problem is, every Android tablet sucks, every single one. Too expensive, too cheap, poor screen resolution, lacking in storage, or expandability. There was always something that put a solid line through every option I found. Oddly the NVIDIA Shield K1, either the original or the updated 2015 model, never came up in any of my searches – so I didn't know it existed until now, and frankly I'm impressed. £149/$199 gets you a 7″ Lollipop tablet with microSD, a 1080p screen, and a modern-ish SoC. Just might have to revise my opinion of Android tablets ;).
Ah, the 7-inch Android tablet: once the darling of Google's Nexus lineup, now a largely neglected form factor relegated to low-end devices with flaky screens and creaky plastics. That's not to say there aren't any good small Android tablets out there—the Amazon Fire HD 6 and Lenovo Yoga 8 spring to mind—but they tend make sacrifices in screen quality or speed in order to reach their wallet-friendly price points.

With a successor to Google's aging Nexus 7 2013 unlikely to emerge any time soon, just where can you find a small, no compromises Android tablet that doesn't cost the Earth? Surprisingly, the answer is at Nvidia. Its new Shield Tablet K1—a slightly tweaked version of the original Shield Tablet released in July of 2014—retains its speedy specs, excellent full HD screen, and largely stock version of Android while simultaneously dropping the price to an extremely competitive £149.99 (€199/$199).

If you want the best small Android tablet around, the Shield K1 is it.