NVIDIA Shield Goes to 11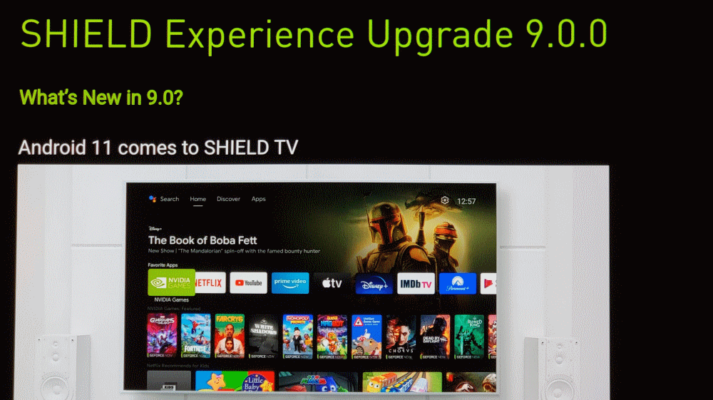 Well, more like Android 11, the NVIDIA Shield is actually going to "Experience 9.0″… Either way, it's great on a few levels. Mostly because it shows that NVIDIA is still committed to enhancing what is, IMO, one of the best OTT streamers, but also because besides the bug/security fixes, there are some nice feature additions like 4K Dolby Vision/Atmos for Apple TV content, and Dolby Vision for Google Play Movies & TV.
Full change log can be found on NVIDIA's site.