U-verse Update on Xbox 360 in November With Issues However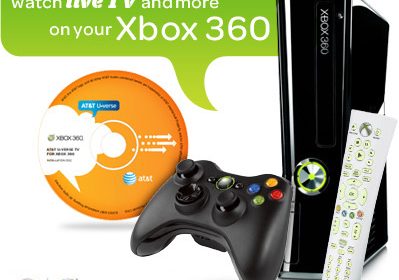 As part of the Fall 2011 update to the Xbox 360, among many other features, the 360 will receive an ATT U-verse mediaroom update. For those using the Xbox 360 as an interface to your U-verse subscription, once you receive the update you will get new integrated search functionality, the new U-verse UI, and newly supported control via your Xbox Kinect.
The big issue? After the update you will need an xbox live subscription for each and every single Xbox in your home that you use to gain access to your U-verse content. Right now I have 4 Xbox 360's in my home that I use as Media Center extenders for Windows 7. If I had to pay for an Xbox Live subscription for every single Xbox just to watch tv I would seriously have to reconsider my home entertainment setup.
The good news for everyone anyone using their Xbox 360 as a AT&T U-verse set-top box, is that it will be upgraded as a part of the new dashboard update coming this fall. that means support for the integrated search, new UI and control via voice or gestures with Kinect. The bad news? After the update, it will only work if you're also a subscriber to Xbox Live Gold. No problem if you were already shelling out in order to get your Gears 3 co-op on, but not so awesome if you weren't planning on buying the gaming package just to watch some TV. Giant Bomb has talked to Microsoft and of the new services, some, like the BBC, may be accessible without a paid-up Gold pass, but for HBO Go, Dailymotion and others you'll need to toss some cash Redmond's way. To ease the pain, AT&T is tossing a one-time $60 credit towards its users with the package — still no word on whether or not you'll need to pay that installation fee for a new setup after the upgrade goes through.