Netflix Adds People Search to Xbox 360 App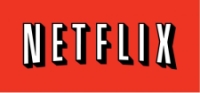 One of the most interesting aspects of watching a streaming service provider like Netflix roll its apps out across the various Smart TV platforms and OTT boxes on the market is watching how different devices and platforms receive access to different features at different times. In fact, sometimes a feature rolls out to a new platform that I wasn't even aware existed. Such was the case when Netflix announced that People Search had been added to the Netflix app on the Xbox 360. People Search allows a user to search by an actor or director and view related films and TV shows. According to the post on the Netflix blog, the feature was already available on the PS3 and the Netflix website where I had probably used it at one point or another without really noticing that it was anything special.
Search is an important part of the Netflix experience and we are working hard to make it better. People Search is an example of that. When entering text in the search box using the controller or Kinect, Netflix on Xbox now not only presents relevant TV shows and movies, but also actors and directors.