Spotify App Now Available on Boxee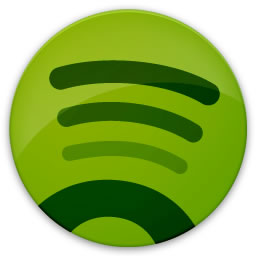 The developers of Boxee have now teamed up with the folks over at Spotify and join forces and add the Spotify service to the Boxee platform. Now those Boxee users who are paying for the premium ($9.99/month) service are now able to access their unlimited streaming account from the comfort of their couch.
I recently joined the Spotify bandwagon and haven't looked back. I access it via my Android phone, my Logitech Squeezebox, and through my HTPC via the dedicated Spotify app. All in all it is a great service and it is awesome to see it expanding to other services as fast as it is.
Boxee Box owners who are also paying Spotify users, rejoice, for the two have been combined into one sweet music streaming app.

Boxee users with a Spotify Premium subscribers ($9.99 per month) can now enjoy on-demand access to Spotify's millions of available tracks directly on their TV.

Just last week, Spotify announced a deal with Western Digital to make its way onto television screens in the United States, and the partnership with Boxee is a sign that the company is further intensifying its efforts to make TV its third screen.

And boy has this Boxee deal been a long time coming.