WiFi Smart Remote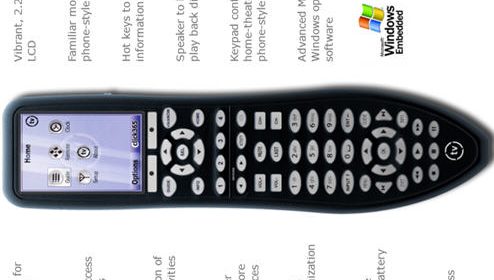 No, this isn't a sideshow remote, but it does come close to having the same functionality as one. tv compass appears to be taking a shot at Harmony with their blurb about setting up in front of your HT equipment rather then connected to a PC. A fully functional EPG can be downloaded to the remote itself, including a search function that can search for movies and HDTV channels.
At the end of the day, the goal of tv compass is to provide a mobile phone type experience from your remote. They plan on providing games, sports scores, local weather etc. ITs stylings, besides the nice LCD of course, seem pretty blah but a lot can be forgiven if the LCD and programming live up to the hype.
A premium home theater remote control with WiFi connectivity to the
Internet for downloading an electronic program guide (EPG) for TV
listings, games, videos, messaging and web content as viewed on its
high resolution color 2.2" mobile LCD screen. The Smart Remote™ can
receive new equipment device codes over the air, while safely storing
all user remote set up data on the tvCompass network backup servers.
Set up of home theater equipment can be done in minutes not hours and
is accomplished "location free" — in front of the TV and home theater
equipment, and not while connected to a PC in another room.
Click the read more button for a few more pictures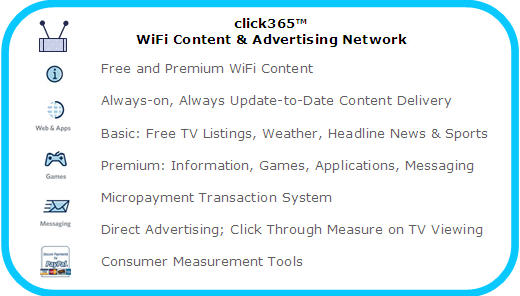 tv compass WiFi business plan. I always get enverous when I see advertising based services.