Pulse-Eight Motorola NYXboard Hybrid Wireless Keyboard and IR Remote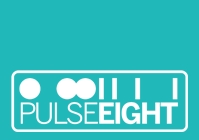 Not long ago it was easy to lean primarily on a traditional remote control – universal, of course — relegating the keyboard and mouse to the audio & video (A/V) cabinet, closet, or other locale of last resort –dragging it out just for occasional maintenance or troubleshooting. However, as over-the-top (OTT) content providers such as Netflix, Amazon Prime, Hulu and YouTube have become more pervasive, the traditional remote can no longer provide enough functionality as we transition to a search, browse and consume environment. Those hesitant to make space on the coffee table for a "normal" sized wireless keyboard alongside the aging universal; or clinging fervently to the dream of a single remote to manage everything, require something small with the flexibility to control multiple heterogeneous devices. Few options meet these requirements, but the number recently increased with Pulse-Eight bringing out a new home theater PC (HTPC) remote from Motorola. Operating as a 2.4GHz wireless keyboard and providing infrared (IR) learning capabilities in a convenient one-handed form factor the NYXboard Hybrid checks the right boxes, but with the last option offering similar features found lacking it is critical to dig deeper.
Device
With a traditional remote on top and a keyboard underneath, it is hard not to compare Pulse-Eight's Motorola NYXboard Hybrid with the remote that comes with the Boxee Box. The two diverge quickly under scrutiny however, with the NYXboard's increased button count giving it a clear advantage in most scenarios. Having grown accustomed to slim, rounded remotes the additional bulk and angular design did cause some initial concern around whether it would feel odd in the hand. This ultimately proved unfounded with the button layout, ease of orientation (especially in contrast to the Boxee and Apple TV remotes) and operation acquired naturally in a brief period. While the NYXboard offers a decent set of controls, there are omissions on both sides of the device that limit its ability to fully replace either a standard wireless keyboard (missing Ctrl, Alt, Delete, Esc and most function keys) or in some cases a more full-featured 10' remote (record and DVD menu). Compensating for this compromise, it provides infrared (IR) learning capability for every button on the remote side – which enables multi-device power on/off and input selection with some clever programing. Leveraging this capability, the NYXboard can act as a reasonable stand-in for a true universal remote in most scenarios.
When the NYXboard is flipped over, besides exposing the keyboard it also emits a slight rattling noise, this is intentional as the sound is caused by a switch controlling which side of the device is active – preventing unintended presses on the buttons oriented downward. Besides this benefit, it also simulates an "F7" (flip to keyboard) and "Ctrl + F7" (flip to remote) button press as it is rotated.
Like many 2.4GHz wireless keyboards the NYXboard's functional range will vary depending on environmental factors. In uncongested areas no issues were observed at distances less than fifteen feet (control was possible up to around twenty feet), however this was not true after moving it to a location with multiple competing devices. Relocating the USB dongle to the front of the home theater PC (HTPC) helped, but not as much as using a USB extension cable to move the receiver away from the chassis and rear I/O panel.
Use
As a company, Pulse-Eight is built around the XBMC ecosystem, so it is not surprising that the NYXboard works best in that environment. Also not shocking that their USB – CEC adapter rounds out the experience nicely by eliminating the need to switch between RF and IR modes (press the MC/TV button) to get everything powered up and set to the correct input. In this environment the "missing" buttons lamented previously, do not feel absent which is, perhaps, why they were omitted – although, I am still not convinced that two "Back" buttons are required on the keyboard. By default the "F7"/"Cntrl + F7" flip commands are configured to show/close the search dialog with the option to disable it (or change the behaviors) presented to users in the device settings screen. Generally this feature is welcome, but I did find that its universal application was annoying at times (mostly in the settings section) with the search dialog appearing where it was unwanted.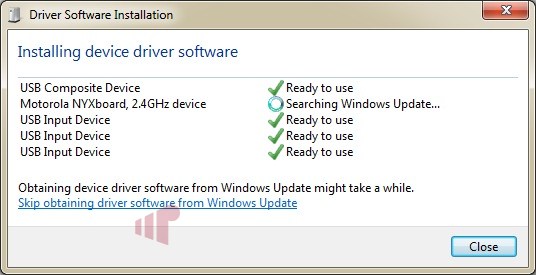 Switching over to Windows, the NYXboard installed without special drivers as a "HID Keyboard Device". For the most part all of the buttons function as expected, but it is worth noting that the keys on the remote side provide their functionality as a standard keyboard with the keys not found on traditional devices, like fast forward and rewind, emulating shortcut key press combinations – so some functionality is lost (e.g. triple-tap) on the remote when paired with Windows Media Center (WMC), although with a qwerty keyboard available below, not much is actually given up in practice.
A full list of the key mapping is provided below:
| Remote Key | Emulated Key |
| --- | --- |
| Rewind | Ctrl + Shift + B |
| Play/Pause | MediaPlayPause |
| Stop | MediaStop |
| Fast Forward | Ctrl + Shift + F |
| Previous | MediaPreviousTrack |
| Next | MediaNextTrack |
| Left | Left |
| Up | Up |
| Down | Down |
| Right | Right |
| Back | Back |
| Info | Ctrl+D |
| Red | Shift+F3 |
| Green | Shift+F4 |
| Yellow | Shift+F5 |
| Blue | Shift+F6 |
| Volume Up | VolumeUp |
| Volume Down | VolumeDown |
| Home | Home |
| Channel Up | PageUp |
| Channel Down | Next |
| Mute | VolumeMute |
| 0-9 | D0-D9 |
| EPG | F3 (does not trigger WMC guide) |
| USER | F4 |
Navigation with the NYXboard's "mouse" (when holding the Fn key the D-pad on the keyboard side moves the pointer) is tedious for extended PC application use, making a larger keyboard and mouse a better choice for less media-centric activities. With this limitation in mind it is unlikely that the flip key press will be a blocking issue for most Windows users, but it is annoying that it cannot be disabled because it can cause issues if the application responds to "F7", or "Cntrl + F7" like Mozilla Firefox or Microsoft Word.
The NYXboard's mouse navigation constraints originally placed the lack of dedicated application launcher keys and software ecosystem on the "Con" list because of the difficultly around transitioning between the desktop to the desired media application (SageTV, Windows Media Center, JRiver Media Center, etc.). One option provided by Pulse-Eight, is to create shortcut links and map the key press combinations to the relevant application. Those looking for more functionality than is possible from this approach can opt to run a simple system tray application that I wrote to register the Red/Green/Yellow/Blue buttons as hotkeys able to launch/focus specific applications or simulate key presses. For those interested, both the binary and source are available.
Conclusion
Generally, Pulse-Eight's Motorola NYXboard Hybrid's form factor, usability and construction is consistent with its price ($63.98), only the rattle of the flip-switch cheapens the otherwise solid tactile experience and feedback provided by button presses. PC usage, like web browsing, is limited to one's tolerance for moving the mouse pointer via a D-pad (a limitation also present on similar remotes) – I found it acceptable for casual media-centric use (e.g. Netflix in the browser), but preferred something else for extended sessions. Overall the layout, design and function best suit the NYXboard for use with XBMC – either standalone (good) or complemented by the USB-CEC adapter (best). Those able to accept the loss of some buttons used in other HTPC applications gain the flexibility provided by an RF remote which does not require line of sight and IR learning as well as a small and convenient wireless keyboard/mouse that does not appear out-of-place on the coffee table.
Pro:
RF removes line of sight requirement for HTPC control
Convenience of keyboard and media control on a single remote
Learning IR function enables control of other devices
Small, well-built form factor
Con:
Two "Back" buttons on the keyboard, but no Ctrl, Alt, Delete or Esc?
Range issues in noisy 2.4GHz environments
No backlight
Flip key rattle is annoying
Flip key press is non-optional outside of XBMC
Thanks to Pulse-Eight for providing the review sample.