Pioneer Elite BDP-HD1 Blu-ray Disc Player: Short Take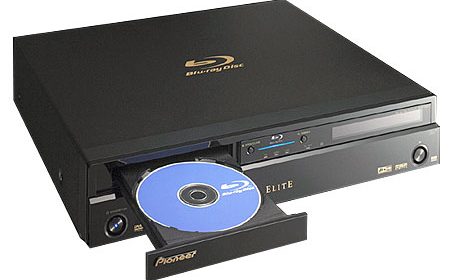 If you like high end components, then you probably like Pioneer Elite, where you can guarantee to pay more than everyone else 🙂 But in defense, they've always had a great reputation on that product line. And this has a bunch of extras, and even an ethernet port!
The BDP-HD1 carries a 50% price premium over the Sony BDP-S1, but in my
opinion it's worth your consideration. For me, it makes a big
difference having an Ethernet port and having the potential to download
software updates as they become available and at least having a chance
that the player will work with web-based interactivity from Blu-ray in
the future. On top of that, this player is clearly at the pinnacle of
Blu-ray Disc performance in terms of picture and sound. We're finally
seeing what Blu-ray has to offer, and it's looking like everything we'd
hoped for.
Read the rest here.