SVS SBS-01 Home Theater Speaker System

I love that "affordable" means over $1000 these days 😛 But nonetheless, these are pretty decent. Just don't tell my ex that, or she'll think the $300 all-in-one set she got was just plain cheap
Though unassuming, the SVS SBS-01 home theater
speaker system offers great sonic performance for the money. The sats
deliver smooth, unfatiguing sound that will warm you on the coldest
nights. And if you can find a back strong enough to lift it, the sub
will hammer out all the bass you'll need. If you're after a system that
takes a commanding position between low-cost and silly-expensive, the
SBS-01 hits a sweet spot.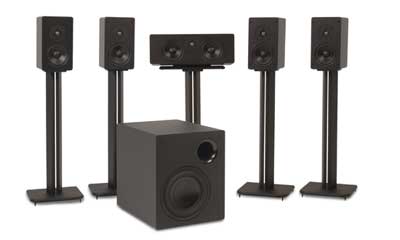 Read the rest here.