Time Warner Cable App Available for iPhone and iPod Touch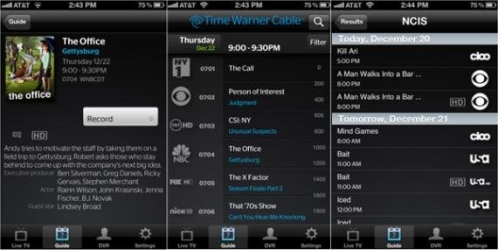 Time Warner Cable launched their live TV streaming app for Android phones just about a month ago, and today the company announced that iPhone and iPod Touch owners can get in on the action as well. The iOS app is actually an update to the previously iPad-only app. It offers Time Warner Cable subscribers live TV streaming over their home network as well as remote control and DVR management functionality. The app is not backward compatible with all of Apple's small-screen iOS devices and Time Warner only supports the app for subscribers with a Navigator settop box or DVR, so be sure to check your equipment before rushing to the Apple App Store.
Time Warner Cable is today launching a new iPhone application that allows customers to watch live television from their iPhone or iPod Touch device as well as control, manage and program their DVR. With the new app, users can browse the TV guide, favorite channels and search for programs by title or episode name.