aTV Flash (black) Updated to Version 1.2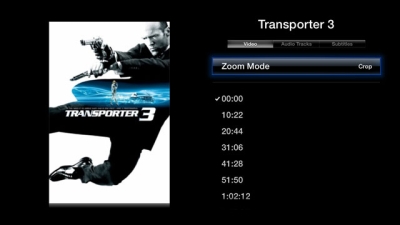 The ever-popular aTV Flash (black) from FireCore has been updated to version 1.2. The update brings a number of new features as well as a raft of bug fixes and system improvements. The biggest new feature is a video zoom function that can be accessed through the Playback Menu to allow users to stretch just about any video to fill their entire screen. There are also new watched indicators in the grid view, new subtitle support options, and a new file delete option, among other additions. Along with new and improved subtitling functions, Handbrake fans will be happy to hear that the update fixes an issue with yellow subtitles in Handbrake-encoded videos. 
 FireCore has announced a 1.2 update to its aftermarket aTV Flash (black) product with a number of bug fixes and refinements, including new video zoom functionality and improved subtitle support.