Guide to Setting Up Shark 007 Codec Pack with LAV Filters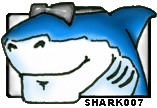 I know that some of the editors here at Missing Remote are not big fans of codec packs, but if your video collection spans a wide range of video formats, then sometimes a codec pack can help simplify the process of getting everything up and running. Shark 007's codec pack has become one of the most popular codec packs thanks to its wide range of supported codecs and filters, its flexibility, and how easy it makes rolling back changes to your system. Combine the Shark 007 codec pack with the increasingly popular LAV filters and you get an incredibly potent combination. The Shark 007 codec pack's flexibility and feature set does come at the price of some complexity for new users, especially if you are taking the extra step of running the x64 version. For managing that complexity, there's nothing better than a good step-by-step guide to help show the way.
This guide is based on Shark Codec Pack version 3.3.9. For x64 Windows 7 OS, ensure you download and install the 32bit version first and then download and install the 64bit components. What's new since last time I wrote one of these Shark 007 guides is that we are now moving away from FFDSHOW and using the newer LAV Filters for most things.