Guide to Building a Windows Home Server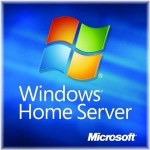 If building a home server is on your to-do list for the new year, then perhaps a little how-to guide is just what you need to get started. I'm not sure about all of the hardware choices made for this particular guide. Intel Xeon processors tend to carry a price premium that isn't really warranted for a WHS box, though if you are interested in a true server CPU, the Xeon E3-1220L is a nice pick. That being said, one side effect of choosing a server motherboard is that this build is guaranteed to have access to Intel NIC drivers for Windows Server. Intel does not always provide drivers certified for Windows Server on mainstream and enthusiast class motherboards, and the Intel NIC is definitely one of the best reasons to go with an Intel motherboard.
This article documents the process of choosing components for the new Windows Home Server 2011 box, from the low wattage Intel CPU, through the motherboard, PSU, memory and drives before looking at the setup process and how the OS looks and works in day to day use.