Microsoft Buys VideoSurf to Improve Video Search on Xbox Live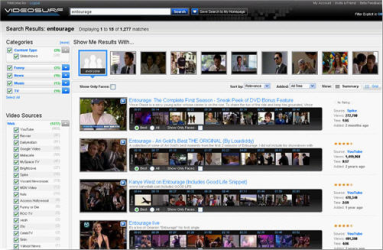 The Xbox fall update is just weeks away from unleashing the new Metro-inspired UI and expanded streaming media services support on the world, and I am looking forward to seeing everyone's reaction to it. I anticipate a whole lot of angst. It's no secret that one of the big features of the fall update is extensive, integrated Bing search support. Microsoft has purchased video search startup, VideoSurf, to build on that Bing search support and improve the Xbox's position as Microsoft's living room champion. As Microsoft pushes the Xbox further into media streamer territory, managing media is going to become increasingly important and the Bing integration indicates that Microsoft sees much of that media coming from the Internet which is where VideoSurf's technology comes into play.
VideoSurf's search engine is capable of searching 50 million video properties on the internet, and even offers the option to narrow a search to clips, music videos and TV shows. It achieves this by using patented technology to capture content within the video, rather than just relying on the text accompanying it as a guide to the content inside.