ABC Signs Deals with Amazon and Netflix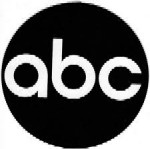 I think we can officially say that ABC has embraced the future of streaming media over the Internet. First they buy up a stake in Hulu, then they sign a deal with Netflix. Now Netflix and Amazon both get a bit of ABC's streaming love. ABC has extended their deal with Netflix, adding more shows along the way. At the same time ABC has reached a deal to bring their content to Amazon on Demand. It will be interesting to see how much overlap there is in the content offerings the two services are gaining. Both companies want exclusive content to differentiate their services without giving anything up to their rival.
The two companies just announced separate streaming deals with the Walt Disney Co. that will provide subscribers with even more content from Mickey & Co. Under these agreements, both streaming services will see even more Disney/ABC content, expanding their respective libraries with current and past TV programming.