Build Guide: Fanless Power Supply System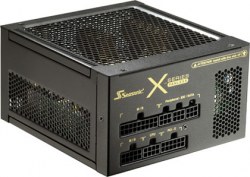 Fans are the biggest source of noise in most computers and the power supply fan is often the worst offender, which is why passively-cooled, fanless power supplies are so attractive to home theater and silent PC enthusiasts. I know I've been eyeing Seasonic's X-400 Fanless for my next HTPC build. Finding a high-quality fanless power supply is hard enough, but building a system with one can require some planning. Popping a fanless power supply into a system can complicate a PC's overall cooling depending on the thermal envelope of the system's other components as the power supply fan is generally counted on to provide exhaust for nearby components in most case and system designs.
Given the availability of these high tech, super-efficient, fanless power supply marvels, we've put together an article to address the question of how to get the best use out of them. We have been working with fanless PSUs for years, and we have some useful tricks and observations to share with you. We consider typical case layouts, the airflow that is normal in such cases, and discuss how a fanless PSU affects the cooling and airflow. We will also do a step-by-step build of a fanless PSU system as a guide for the uninitiated builder, ending with a complete thermal/acoustic analysis of the system.