Apple Releases iOS 5, iCloud, Apple TV 4.4 Among Flurry of Software Updates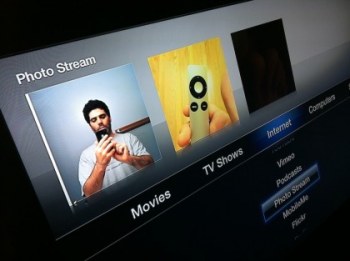 Everyone got excited last week when Apple hosted an unusually intimate press conference to announce the iPhone 4S, but today is when the fireworks really started to fly. Apple released a metric software ton of updates today to a variety of different products. The two updates that will generate the most interest are the release of iOS 5 and iCloud. iOS 5 will be more immediately important for Apple product users with the list of features and enhancements helping the iPhone keep pace with the steady march of progress being set by Android. Personally, I am particularly excited about the new Reminders app and the off-line synching and updating as I generally cannot abide the iTunes software. Looking forward, iCloud may be remembered as one of the most important Apple products ever as it looks likely to be the most recognizable example of what cloud computing "means" for many people. Whether the perception created by iCloud serves to expand the horizons of what is possible with cloud computing or limit its scope in the public imagination remains to be seen.
For many Missing Remote readers, the 4.4 update to Apple TV will be today's most exciting release. The addition of AirPlay mirroring allows you to stream content you are viewing on your iOS device simultaneously to your Apple TV2. There are two new streaming apps from the NHL and the Wall Street Journal. The Wall Street Journal app gives access the Journal's collection of news videos. The NHL Game Center Live app provides access to the NHL's subscription game streaming service. The 4.4 update also gives the Apple TV its first taste of iCloud integration with access to Photo Stream, Apples new iCloud service that collects pictures taken on iOS devices and makes them available on other linked devices for browsing or to be viewed as a slide show.
iOS 5 and iCloud are both out now, but that's only the beginning of all the ground Apple just covered. The deluge is more about extending Apple's platform as a whole, not just with a specific app or upgrade, and updates and new features abounded.