Sony Brings 3D to Streaming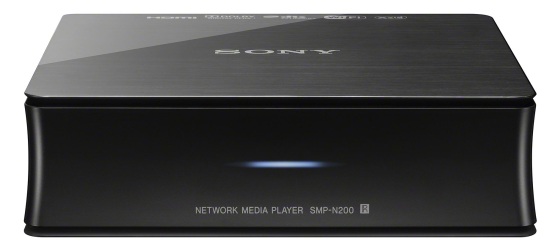 Sony engineers must be wearing out the 3's on their keyboards these days. They've got 3D TVs showing 3D Blu-ray movies in between bouts of 3D games played on the PlayStation 3, and now they even have 3D streaming thanks to the SMP-N200. It may not be the first 3D-capable media streamer, but it will be the first from a CE manufacturer of Sony's stature.
Due out in October, this is Sony's second generation of N-series dedicated media streamers. I had the opportunity to try out the SMP-N100 earlier this year and it was a nice enough box, particularly if you were a Qriocity subscriber and didn't mind that every app seemed to also require a Sony account. Actually, my biggest frustration with the SMP-N100 that I am sure will carry over to the SMP-N200 is that Sony is perhaps too reliant on DNLA. Accessing local network media basically required a DNLA server. On the other hand, the XMB interface that Sony pioneered with the PlayStation 3 made the SMP-N100 one of the nicer streamers to navigate and I have no doubt that will be true with this new streamer as well.
On October, we'll see the all new SMP-N200 – not the first 3D capable media streamer on the market (Popcorn Hour grabbed that plaudit earlier in the year), but the Japanese CE giant are certainly excited by the option to stream HD and 3D programming to compatible TVs – be it through the local network over DLNA, or via Sony's own online entertainment network.