Sony Vue OTT Live TV streaming released nationwide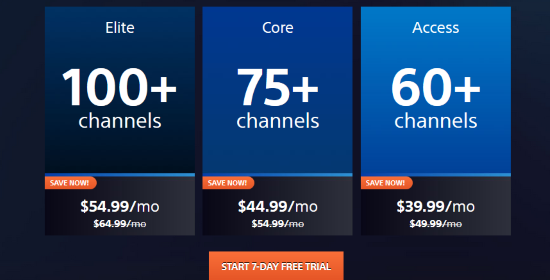 I'm not sure you can really call a $30/month (baseline) TV package "cord cutting". Since you've just switched your cable provider from a QAM to IP service. C-NET has a lot of detail, including that locals aren't included in many markets (really?). Looks interesting, but I'm not convinced unless the "Cloud DVR" really offers full DVR features, and the pricing – while good, isn't really ground breaking.
Ditching your cable TV subscription just got easier, no matter where you live in the United States.

PlayStation Vue, a service that streams live and on-demand TV over the Internet, is now available everywhere in the country, and for a lower price than ever. Starting today in 203 U.S. TV markets, you can subscribe to the service for as little as $30 per month.

Vue is designed as an alternative to a traditional pay TV package from a satellite or cable TV provider. It delivers numerous live TV channels and on-demand programming, just like cable TV, and also lets you record shows to a "cloud DVR" and watch multiple TVs around the house from one account.