Rockjaw Audio Kickstarting Sentio; first open & closed headphones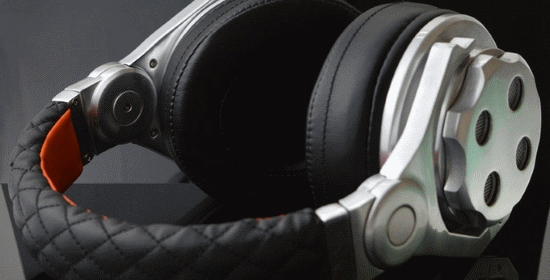 I've been on the prowl for a good set of overear headphones for a few months, and wouldn't you know it… Right as I was about to hit "buy" on a pair, I ran across the Rockjaw Audio Sentio Kickstarter page. There are a couple things that make this pair quite unique; most notably that they are the first to be able to function as both an open and a closed headphone, but it's also a dual driver (per ear) design with an optional aptX supporting Bluetooth module availble. Meaning that it ticks all the right boxes, and then some.
I haven't decide quite yet if I'm willing to wait until September, but the £95 (headphones) + £25(BT module) backer price is well inside my budget. Very tempted.
 

Sentio sound: 

Not many traditional full-size headphones use more than one driver, we chose to use a combination of two. A 30mm driver and a 50mm driver. 30mm drivers are often found in portable headphones that sit on the ear and offer good portability, but an often tinny and empty listening experience. Meanwhile, 50mm drivers can often offer a good bass response and forward highs, but forget about the mid-range – where a lot of the vocals in your favorite tracks are found.

By using a 30mm and a 50mm driver, the Sentio is able to deliver a tight, punch bass response that extends well and resonates without drowning out the rest of the track. We know how important vocals and instruments that aren't drums are to people, so the 30mm brings refined high notes that are never piercing or too much for your ears to take. The combination of the two deliver an excellent response in the mid-range, delivering great separation and texture to your favorite vocalists and singers and their accompanying instruments.

Sentio technical specifications:  

Drivers: Dual driver 50mm dynamic + 30mm (2x drivers per ear-cup)
Impedance: 32Ω
Sensitivity: 110+/-3db
Frequency response: 19 – 21000Hz
Open and closed back sound driver system
Jack type: Gold plated 3.5mm
Cord lengths – 1.2M + 4M. (Non microphonic)
Weight 340g