Xbox 360 Media Remote Revealed; the Green Button is Dead!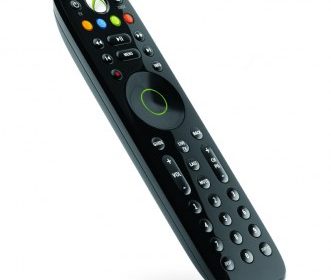 You probably know by now that Windows Media Center extenders have been on life support with only Microsoft supplying the Xbox 360 as the sole extender product available in the retail market. The de-emphasis of the extender continues with the latest Xbox 360 Media Remote revealed by Major Nelson. Sadly for Media Center extender users, there is no more Green Button. Presumably, this is all due to the continued emphasis of the Xbox brand and bringing video content into the game console. Apparently, Microsoft doesn't want to confuse consumers with the Green Button or tempt them to be led astray from the native Xbox interface.
In addition, the Xbox 360 Media Remote was also announced. Media playback controls include play/pause, skip forward, fast forward, skip back, fast back, and display to control DVD, CD, or streamed media. The TV controls include power on/off, volume up/down, mute and TV input. The Xbox 360 Media Remote's menu navigation controls include A, B, X, Y buttons, D-pad navigation, back and select. Live TV, if provided on the Xbox 360 by your TV service provider, can also be controlled with the Xbox 360 Media Remote. This Xbox 360 Media Remote will be available worldwide for $19.99 (U.S. ERP) and will be in stores in early November 2011.