Online TV Update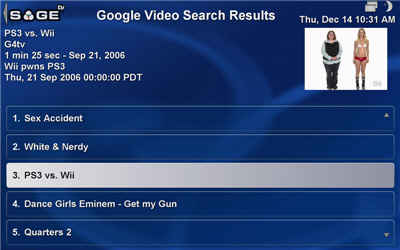 Just because Google said they do not have the infrastructure to deliver web based TV doesn't mean the rest of the world isn't going to go after this lucrative pie like a bunch of rabid wolves with Little Red Riding Hood in their sites. Here are a few stories/products that will get you closer to Web TV nirvana.
SageTV releases experimental support for You Tube Videos:
Release Notes for latest RC of SageTV
As the title mentions, this is experimental support for You Tube. In a previous release the added support for Google Videos. SageTV is a media center program widely considered to have the best PVR abilities around. Along with having support for two online vidoe services, it also supports most major media center functions such as music library and pictures.
Joost Gets a Mac Client: (Via PVRWire)
There seems to be a lot of buzz surrounding Joost, although they have not even entered a public beta yet. Of course, when you have the creators of Skype and Kazza behind a program, there is bound to be a bit of buzz. This latest announcement will allow the Mac folks to get into the excitement as well.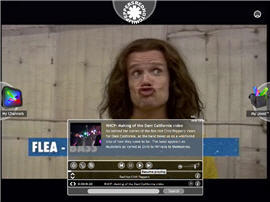 MSN Soapbox Enters Public Beta:
You really can't call yourself a major Internet player without a Video sharing site. I am not sure where MS will fit into the already crowded online video market, I guess only time will tell.