YouTube App for Google TV Updated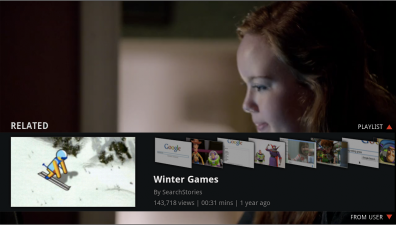 Google took to Facebook over the weekend to announce that they had a big announcement coming Monday for Google TV. Google didn't quite make it to Monday before letting the cat out of the bag. Google is rolling out a new version of the YouTube app for Google TV. According to the Google TV blog the new app will be faster and smoother and make better use of YouTube channels. For one thing, there will be more channels, and users can now subscribe to the channels they find. To help with finding interesting channels, the new app also has a new feature called "Discover" that allows users to browse through the channels by categories. It would seem reasonable to assume that many of the folks who have taken the plunge on a Google TV are also YouTube fans and the new app looks like it brings some nice polish. I'm sure it is a very nice app, but did anyone else feel a bit of a let-down given all the recent talk about the possibility of Google prepping a Sonos-like device?
In the next few days we're releasing an update to your YouTube experience on Google TV making it faster and easier to find great content, adding YouTube channel pages, and giving you more control over your experience.

You'll be able to update your app through Android Market, and you'll see some big improvements.