Comcast Announces Xfinity Streampix Streaming Media Service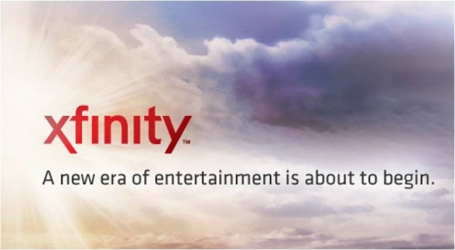 In a move that is sure to set off alarms for network neutrality proponents everywhere, Comcast has announced Xfinity Streampix, a new streaming media service intended to compete with Netflix. The new service will be bundled into Comcast's higher-end TV tiers for free, or can be added to a lower-end tier for $4.99 a month. The service will initially offer a selection of older movies and previous seasons of TV shows that had been available on Comcast's Xfinity VOD service, but is expected to expand over time. Comcast is also planning to make the service broadly available on mobile devices and on the Xbox 360 in the future as well. With Redbox and Verizon moving into the streaming media service market, and Blockbuster expanding its service with Samsung, the market has suddenly gotten very crowded, but Comcast's move could prove the most dangerous of all for every company interested in streaming media. Comcast's service is cheaper than any current offering, and almost certainly cheaper than the forthcoming services, and it will be bundled into a single bill. The new service will also help bolster a cable giant, a major representative of the industry model that movie and TV production studios have become quite comfortable with over the last 30 years and would probably prefer to see continue to dominate going forward versus an aggressive newcomer such as Netflix. The real test will be whether Comcast uses its position as a broadband service provider to exempt its own streaming service from consumption caps, or perhaps more importantly, if regulators allow Comcast to do so.
Comcast is rolling out a new streaming on-demand offering called Xfinity Streampix, which will bring more library content to subscribers that pay for its high-end double- and triple-play packages. For those who subscribe to more basic packages, the streaming service will be priced at $4.99 above their current rate.