Amazon Announces Streaming Media Deal with Viacom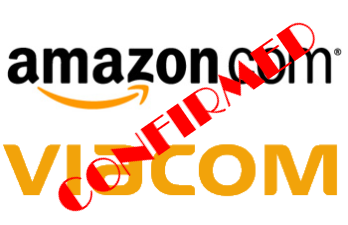 Yesterday there were reports that Amazon and Viacom were close to announcing a deal that would bring Viacom content to Prime Instant Video. Today there is an official announcement. The deal appears to be limited to Viacom-owned TV shows that are part of the Viacom Media Networks. Evidently adding Viacom-owned movies will require a separate deal with Paramount Pictures Corp. Amazon is not providing a complete list of what is coming, but Amazon's press release does promise "thousands of episodes" and name-checks series such as Jersey Shore, The Real World, Hot in Cleveland, and Spongebob Squarepants.
The other tidbit that came out yesterday was that Amazon is reportedly looking to launch a standalone media streaming service to compete more directly with Netflix. Today's announcement does not provide any new information on that front, so we can only wait and see.
Amazon.com, Inc. (NASDAQ: AMZN) today announced a licensing agreement with Viacom that will allow Amazon Prime members to instantly stream TV shows from MTV, Comedy Central, Nickelodeon, TV Land, Spike, VH1, BET, CMT and Logo. This deal will bring the total number of Prime Instant Videos to more than 15,000. Amazon Prime members can enjoy this selection on over 300 different devices, including Kindle Fire—the Kindle for movies, TV shows, music, magazines, apps, books, games, and more.