Windows 8 Consumer Preview Coming February 29, WMC Unlikely to be Included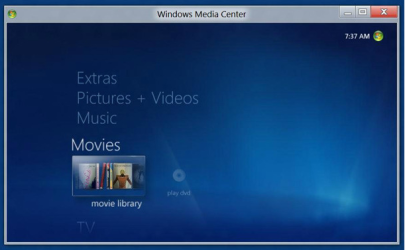 Microsoft will be attending the Mobile World Conference in Barcelona, but not just for Windows Phone. Microsoft will also be hosting a Windows 8 Consumer Preview event to launch the next phase of their Windows 8 beta program. While launching the Windows 8 Consumer Preview at WMC will lead to all sorts of speculation about how Windows 8 will tie into Windows Phone 8, it is far more likely we will hear more about Microsoft's tablet strategy for Windows 8 and hopefully even get some more specific details about Windows 8 on ARM.
Microsoft revealed today that it plans to launch the highly anticipated "Consumer Preview" version of Windows 8 on February 29th. The company will hold an event at Mobile World Congress (MWC) in Barcelona on February 29th to launch the Windows 8 Consumer Preview between 3PM and 5PM (CET).
Unfortunately for Windows Media Center fans looking forward to previewing the next version of WMC, the Consumer Preview may end up being a letdown. Although Microsoft continues to confirm that WMC will be part of Windows 8, it appears that it might not be part of the Consumer Preview. Given the screenshot that Microsoft has tweeted today of WMC running on build 8225, it does not look like we will be missing much. Anyone still hoping for a Metro-fied WMC, however much of longshot it may have been, will be disappointed.
It's unclear if Microsoft will include Media Center in the "Consumer Preview" version of Windows 8. The software maker originally removed the application from its Windows 8 Developer Preview, released at BUILD in September last year, and explained "Media Center will not be part of the first pre-release builds," at the time. However, Media Center fans expected to hear more during the beta (Consumer Preview) phase.