Panasonic and NBC Team Up for Olympics in 3D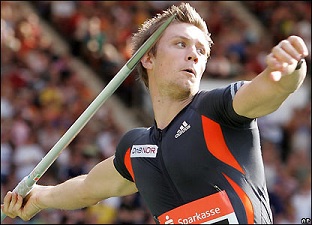 NBC will be televising the London 2012 Olympic Games in 3D this year in partnership with Panasonic. The two companies announced at CES that NBC will be relying on Panasonic technologies to produce the 3D broadcasts which will be shown in the U.S. on next-day delay. It would seem that details are still being worked out as NBC is not specifying which service providers will be carrying the 3D broadcasts, though it is probably safe to assume that Comcast will be one of them. Which Summer Olympic event would you most like to see in 3D?
The 200-plus hours of 3D coverage, to be produced by OBS and shown on next-day delay in the U.S., will use Panasonic's technology and include such eyeball-grabbing events as the pening and closing ceremonies, swimming, diving and gymnastics.