NETGEAR – CES 2012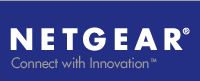 I often find that that good networking kit is neglected when it comes to building an solid connected home theater, with low-end network interface cards (NIC), routers and wireless access points (AP) creating a sub-standard experience. It's also an area where we haven't done as much as we should to spread the word through guides and reviews – something that I'd like to change in the coming year. With that in mind I made a point to stop by NETGEAR to check out what they had on tap for the coming year; of course it didn't hurt that they also make a really solid over the top (OTT) streamer, the NTV200…
Part of the reason I haven't been as interested in the wireless/router market recently is that there hasn't been that much really new coming out with OEMs mostly spinning slightly updated N devices, so I was very impressed to see the WNDR4700. At first glance, it appears to be more of the same NASish type AP/internet gateway that we've seen quite a lot of lately, but there's actually quite a bit more to it as the device offers a bare metal and file based backup solution very similar to Windows Home Server (WHS). Of course it's not quite as full featured, but for those who just use WHS for backup duties (like me) the demo was very impressive. They also had a "apps platform" demo on tap which highlighted where they would like to take their network (and network attached) devices as always-on elements on your LAN (and potentially WAN). As someone with a full time dedicated Windows 2008 R2 server doing exactly that, I completely get this use case. Having a platform to host simple connected applications has enormous potential especially as we move towards smarter, more integrated homes.
I was a little disappointed by the lack of news on the media streamer front, which only some more content partners (e.g. HuluPlus) and integrated WiDi to announce right now, and no word on when Netflix 5.1 was coming. That said, I can see why NETGEAR wouldn't have a whole lot to announce in this area because the NTV200 is relatively new and it has a very strong position in the space (doesn't mean I can't want more though :)).
They did have quite a bit to show on the Powerline front with some new, smaller, adapters. Having tried some 200 Mbps products in the past I wasn't expecting to be impressed, but as the new models include better technology for choosing paths, dealing with interference and noise, as well as utilizing more of the available copper it might be time to give the technology another chance. Where I wasn't able to get much about their plans on the streamer front they were more than happy to discuss some of the home networking technologies coming in the next year or so – including a very interesting MoCA + Powerline + WiFi device that intelligently chooses the optimal data path based on available bandwidth.