Netflix Fallout Continues with Class-Action Lawsuit, Chief Marketing Officer Departure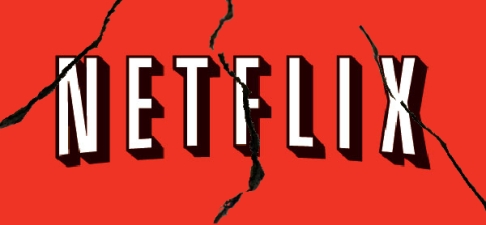 It has been easy to beat up on Netflix over the last several months. The company was a golden child of the Internet during its rise over Blockbuster and with its forward-thinking transition to streaming media provider, but we are all aware of the gaffes the company has committed that have taken the shine off that luster. Though the company seems to be trying to turn the corner, the fallout from past missteps continued this week. First came word of a class-action lawsuit filed in the US District Court in Northern California on behalf of investors unhappy with the company's poor decision-making and lack of disclosure about financial issues impacting the company. The fact that major Netflix executives, including CEO Reed Hastings, sold portions of their Netflix stock holdings before the company's stock price began to take a beating will only complicate matters for the company.
"At the beginning of the class period, Netflix was facing increasing competition for streaming business, and content providers were exploring new ways to distribute their content and/or maximize their licensing fees," the lawsuit reads. "Rather than fully disclose the devastating cost increases which were then threatening Netflix's entire business, the defendants talked about [the company's] ability to grow."
Hot on the heels of the lawsuit news came the announcement that Netflix's Chief Marketing Officer of 12 years, Leslie Kilgore, was stepping down, which is usually the polite of way of saying someone has been shown the door. The only surprise here is that it didn't happen sooner given that much of the criticism launched at Netflix during their price and plan restructuring and hasty Qwikster decisions was about the company's poor communication and arguably arrogant responses to consumer reaction. As an outside observer, I'm not sure how much of the blame can be laid at Kilgore's feet when it often seemed that Reed Hastings was more engaged in deciding what to say, but perhaps a shake-up in the company's marketing and communication structure will help avoid a repeat of such problems.
After a tumultuous year for Netflix, long-time Chief Marketing Officer Leslie Kilgore will be stepping down from her role with the company. In her place, Netflix has named Jessie Becker as its interim Chief Marketing Officer and appointed Jonathan Friedland as the company's Chief Communications Officer.