Wire-free NETGEAR Arlo Security Light available for pre-order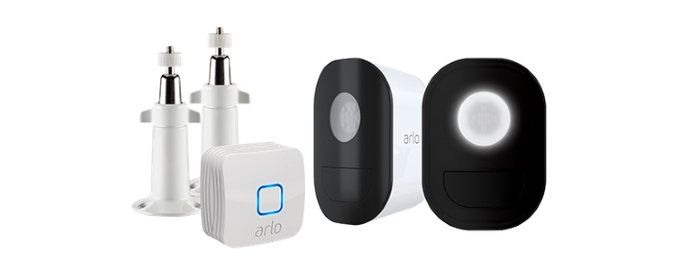 If you've bought into NETGEAR's Arlo camera system the $250 wire-free Arlo Security Light companion devices seem like a no-brainier. The kit comes with a few power options, including rechargeable batteries or via a solar panel.
Post installation these IP65 "weather resistant" lights with customizable color, pattern, and beam width can tie into a wider Arlo ecosystem either as a consumer or provider of events. So the motion that triggered the light can also cause the camera to start recording before it would otherwise. It's not clear how exactly the cameras communicate with the bridge, which makes the transition to IP and interfaces directly with your home gateway. Naturally the lights are quite Cloud dependent for eventing, but should work just fine as a motion light even when the Cloud isn't around.
Auto Amazon Links: No products found.