Microsoft Secures Patent for Game Console DVRs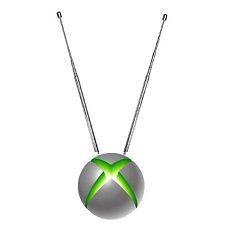 The inclusion of the Media Center Extender technology in the Xbox 360 has certainly been a boon for WMC fans and was an early indication that Microsoft had bigger plans for the Xbox 360 than just gaming. Unfortunately, the whole "your computer must be on, be running Windows Media Center, be properly configured to talk to your Xbox, and contain a TV tuner card (right in the middle of the transition from NTCS to ATSC)" bit was probably asking too much of most consumers. The rest of us just built a new HTPC. With the Xbox 360 becoming ever more media-focused, it seems almost impossible that Microsoft won't eventually offer DVR functionality, if not for the 360 than its successor. When that time comes, Microsoft will have a patent to cover the functionality, and hopefully some bigger hard drives. Would you be okay with the Xbox kicking your TiVo to the curb?
The patent identifies it as an application, similar to the apps that have added pre-selected TV content already. However, it seems more likely that this feature would be included in the next iteration of the hardware.