CES Hands On With Tivo Netflix and YouTube updates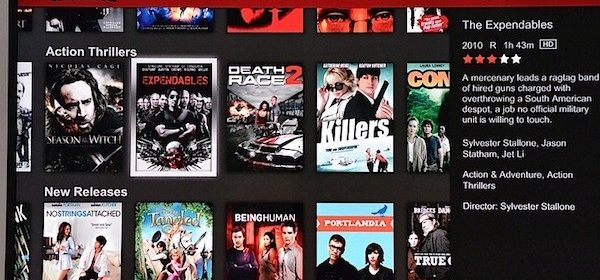 At CES this week Tivo was demoing their updated interfaced for Netflix and YouTube online streaming services running on the Tivo Premier. The new interfaces include updated search functionality, the ability to add movies to your queue, and even included 5.1 audio.
Tivo was also demoing a new companion box, yet to be named, that when paired with the Tivo Premier enables streaming live and recorded tv to your iOS devices. The setup also included an feature to download to be watched later.
While there is no confirmed dates or prices on the new companion box Tivo did say the updated streaming interfaces would be pushed out some time this spring. Head over to Engadget for a full gallery of the hands on with Tivo.
Like us, you're probably wondering what's new with TiVo at CES. Typically the company doesn't issue press releases during CES, or even announce new products, but private meetings are held in TiVo's meeting space. In said space, we were able to take in demos of the latest Netflix and YouTube interfaces running on the TiVo Premiere. The refreshed look is greatly appreciated, as in the ability to search and even add movies to your Netflix queue — there is even support for 5.1 surround sound. Both interfaces should look familiar if you've ever seen the Insignia cTV with TiVo design. The demo was an early version, but we're told the updates should be hitting your Tivo this spring.