NPD In-Stat Reporting that North American Cable Box Demand Slipping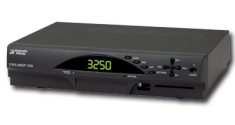 NPD In-Stat has issued a report that indicates that cable TV box demand in North America is on the decline. I wish I could credit increased interest in Cable Card for the shift in demand, but the report lays much of the blame on declining cable TV subscriber numbers. The declining demand for cable boxes seems to be primarily isolated to North America. Indeed, other regions are showing positive demand, so the cable box manufacturers are not in any trouble. Rather, this is one more sign of rough waters ahead for cable TV providers in North America. We've already seen some troubling signs that cable providers are getting ready to try putting the kibosh on the Internet streaming competition, so we can be sure that the cable providers will go down swinging. Given the fees that cable providers rake in over the lifetime of the typical cable box, we can also be sure that providers will be looking for ways to ensure that a box continues to be a fixture of future service offerings as well.
A new report from NPD In-Stat revealed that demand for cable boxes in North America is dropping due to the declining number of cable TV subscriber households along with cable TV operators tightening their budgets.