Samsung and YouTube Team Up in 3D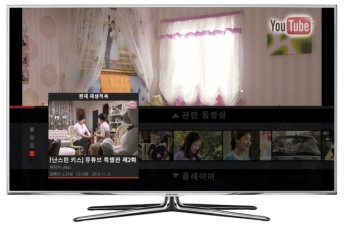 I was not aware that YouTube had 3D videos, but evidently the folks at Samsung were as they have launched a new app for their Smart TV platform called "YouTube on TV" specifically for YouTube's 3D content. Now, to be fair, it sounds like Samsung had the inside scoop on YouTube's 3D library because the two companies were talking up the 3D videos and forthcoming app back in September as part of a larger service offering. The new app is supposed to tap into more than 8,000 3D videos that Samsung is helping YouTube amass, though from the machine translated press release it sounds like there is nothing stopping users or other content providers from adding 3D content that Samsung's app can then access. How does Rebecca Black's next music video in 3D sound to you?
Samsung launched "YouTube on TV" today, an app that brings3D videosfrom the world's most popular video-sharing site to Samsung smart TVs. The service was announced at IFA in September, and Samsung promised it would be available by the end of 2011, so the release is just in time.