Netflix Gains Exclusive MGM Rights for UK and Ireland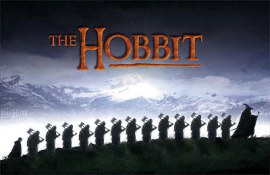 Netflix will be launching in the UK and Ireland in early 2012 and they are going to be facing some serious competition from the Amazon-owned LOVEFiLM streaming service which is already firmly entrenched in the region. Unsurprisingly, Netflix is looking to line up some content that will help differentiate their service and give them a competitive edge. Today Netflix announced that they have secured the exclusive streaming rights to most of MGM's first-run movies. I wouldn't be surprised if Netflix doesn't make other similar announcements before they flip the switch in the region.
Today, the two companies announced a new licensing agreement that will give Netflix exclusive regional streaming rights to "most first-run feature films from MGM." Included on that list of movies are The Hobbit: An Unexpected Journey, the prequels to Peter Jackson's Lord of the Rings trilogy and 21 Jump Street, among others — all of which will be available across multiple platforms within one year of their theatrical release.