Netflix App Now Available for Honeycomb Tablets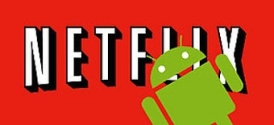 The Netflix app has been available on Android for a while now, but only on devices that supported Android 2.2 or 2.3. Now, just in time for the release of Android 4.0, the Netflix app is available on Android 3.x devices. The app will also be available in Canada and Latin America for the first time. Android 3.x, or Honeycomb, is geared toward tablets, which means the app should also have been optimized to take advantage of larger screens, but early indications are less than positive.
Netflix is releasing a new version of its Android app that will add support for Honeycomb tablets and expand availability beyond the U.S. With version 1.5 of the Netflix app, which is now available as a free download on the Android Market, Netflix expands the number of devices that its subscribers will be able to access its streaming video service on.