Hulu Takes Down "For Sale" Sign, Google Still Circling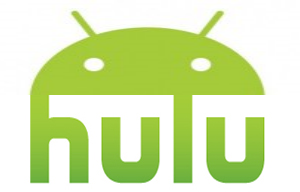 Hulu has been up for sale for months, but evidently the right suitor did not come calling to catch the eye of Hulu's investors. Amazon and DISH Network were rumored to be among the top bidders with bids in the neighborhood of $2 billion dollars, though Google was rumored to be floating a $4 billion dollar bid with a list of stipulations intended to guarantee extended access to certain content and release windows.
Hulu's investors issued a joint statement that Hulu was no longer for sale. Hulu has been touting its recent successes growing its business and been adding content partners and shows. It is quite likely that Hulu's investors are seeing an opportunity to build that offers more long-term returns than simply cashing out.
With the market to pay to stream movies and TV shows cooling, media companies may have decided they could no longer cash out their stakes in Hulu and continue to sell content for top dollar to buyers like Netflix and Amazon. It may have seemed more profitable for Hulu to try to add subscribers and sell more advertising over the long haul.
All that being said, Google is reportedly still in the mix.
The source close to the process says that, despite the press release, what Hulu's parents have actually decided to do is no longer consider a sale of Hulu, the subscription service, and 2-years of rights.

Now they plan to fully consider Google's offer – or at least figure out some way to give Hulu management and Providence Equity Partners liquidity.