Microsoft Confirms Media Center will be Included with Windows 8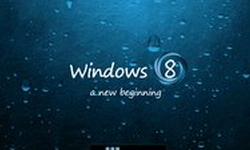 It's quite amazing that anyone believed Microsoft was removing Windows Media Center (WMC) from Windows 8. There has been absolutely no evidence to suggest that it would be yet, apparently due to leaked private Windows 8 builds not including WMC, some Chicken Little-types decided that was their smoking gun.
Steven Sinofsky of Microsoft confirmed in today's edition of the Building Windows 8 blog that
Media Center will definitely be part of Windows 8. No doubt about it.
He further continued on regarding telemetry data that shows usage. If we take the numbers presented by Sinofsky regarding percentage of Windows 7 users who utilize WMC for more than 10 minutes per session coupled with the knowledge that there were at least 400 million global sales of Windows 7 as of July, we can count on at least 6 million users that fall into that category with TV usage being the most popular activity.
It's interesting reading, so definitely check out the full post.
While not a central topic of feedback, I received about 50 emails about Media Center. I want to reassure customers that Media Center will definitely be part of Windows 8. No doubt about it. Knowing how strong the support for Media Center is among pre-release testers, we still have work to do to make sure the quality and compatibility with add-ins is what you would expect even in pre-release (as with any release of Windows, compatibility is a major effort and when we work on the underlying video engine, as one example, we have to make sure features that push these areas receive adequate coverage).

In the coming months, many folks will be testing pre-release builds of Windows 8. As everyone knows, two things are always the case early on. First, the software is not done and things will change—features will be added and removed. Second, the different editions or SKUs are not developed or announced until late in the development process (closer to market availability).