Mede8er MED500X Media Player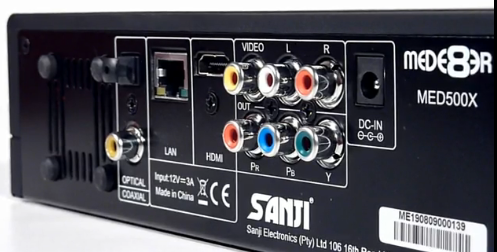 I've never heard of Mede8er reviewed over in the UK, so who knows if it will make it over here. The cost seems a bit high for what it does, and we can't actually see any action shots from the reviewer…but it's Sunday after all.
It supports all current video codecs: MPEG-1, MPEG-2, MPEG-4 ASP (DivX, XviD), MPEG-4 AVC (H.264, x264) and VC-1 (WMV). They can all be read in both SD and HD up to 1080p. There is also a 24 Hz mode. Numerous containers – files in which you find a video track, several audio tracks and several subtitles – are also recognised: AVI, DIVX, MP4, MKV, MOV, FLV, MTS, M2TS and WMV work no problem. No problem either for DVDs saved as ISOs or VOBs: the DVD architecture is respected in the menus in both cases, including audio tracks and subtitling.