Beginners Guide to Controlling your HTPC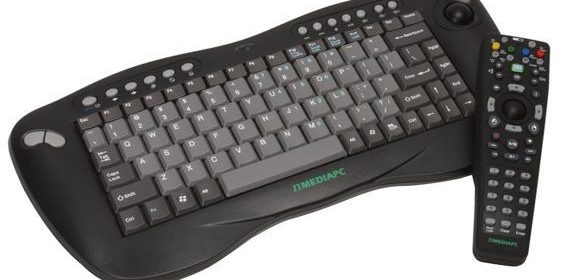 In continuation of our Beginners guide series, this guide is all about controlling your HTPC. One thing that sets a "computer connected to your big screen" and it being a HTPC is how we interface with the system. Controlling your HTPC is all about the hardware and software combination you are using. Depending on if you are using the plethora of HTPC software front ends whether it be Windows Media Center, Sage TV, Beyond TV, Myth TV, Boxee, XBMC, you name it they all require hardware to interface with it to control how it works. For more information on the aforementioned software stay tuned for the Beginners guide to HTPC software.
Now that you have read what a HTPC is and what it entails now the fun begins in how to integrate it into your entertainment setup, and how to control it out seamlessly. There are many ways to control a HTPC, it is as simple as using a traditional keyboard and mouse to as crazy and sophisticated as using home automation software and integrating TCP/IP commands to control your entire setup, stay tuned for the Beginners guide to home automation also see the HD Sports Bar setup. In this guide we will cover every aspect of HTPC controls to allow you to make the best possible decision on how you personally want to control your HTPC setup.
Keyboard and Mouse
Traditional Wired Keyboard and Mouse

Wireless Radio Frequency (RF) Keyboard

Wireless Blue Tooth Keyboard

Wireless Infrared (IR)

Most keyboard and mouse combinations are more oriented for desktop use and not for on the lap lean back couch use. The ultimate goal for most HTPC enthusiasts including myself is to never need to use a keyboard and mouse and only use a remote control.However there is still a select few that prefer this method so I have to include that in this guide.
In the world of keyboard and mouse setups there are a variety of technologies out there. Wired USB is the most common, and depending on your HTPC installation might be the most cumbersome option running a 25 foot USB extension cable across your floor isn't the most clean looking solution. There are plenty of wireless keyboard mouse solutions. Some of the wireless technologies you can find out there include Infrared (IR), Blue Tooth (BT), and Radio Frequency (RF). All three technologies have their advantages and disadvantages. With the advent of Blue Tooth and RF remotes it is very rare to find IR keyboards any more so we will skip that as a viable option. While IR has one huge advantage over RF and Blue Tooth is that you won't experience interference issues with IR like you can with RF based keyboards.
Traditional wired keyboards:
Nothing can beat the reliability of a hard wired USB keyboard and mouse but as mentioned already trying to hide that cable and avoid running it across your floor might be too difficult.
Wireless Keyboards:
As already mentioned there are a few different solutions when it comes to wireless keyboards. Blue Tooth (BT), Infrared (IR) and Radio Frequency (RF).
Radio Frequency keyboards are similar to Blue Tooth while they both are 2.4 GHz the chipsets they user a vastly different. Generally Blue Tooth has a limited range of around 30 feet. While 2.4 GHz RF keyboards can go farther depending on the manufacture.
Here are some examples of some HTPC friendly RF keyboards:
The nMedia PC RF Keyboard features an integrated track ball, has a remote control paired with the combo, and used the 2.4 GHz spectrum.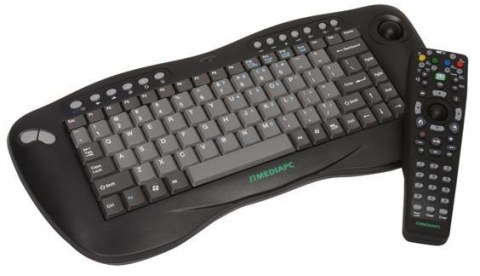 Another interesting keyboard, albeit expensive, the Logitech DiNovo Edge. With integrated track pad. A Blue Tooth based keyboard, similar to the nMedia above, comes with a USB dongle that connects to your pc.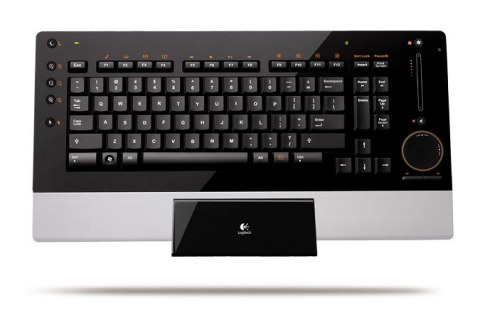 Finally what I would consider one of the best compromises for keyboards and HTPC use, the Logitech DiNovo Mini.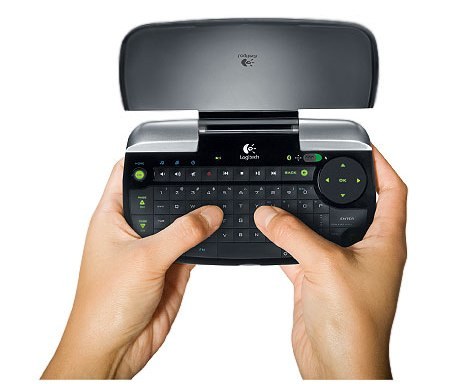 So there are a few ideas for some keyboards you can use to control your HTPC. While some are more HTPC oriented than others, in the end they will all get the job done.
Remote Controls
USB IR Receivers

RF Remote Controls

IR Remote Controls

Universal Remote Controls

One of the more common methods for controlling your HTPC is with a remote control. Like any other entertainment devices, a remote control is by far the easiest and most universal way of controlling your HTPC. There are a few things you need to consider before going the remote control route. First as mentioned above you need to first decide on a HTPC software platform. Once you decide on a HTPC platform your choices for remote controls vary. The main thing behind using a remote control for your HTPC is weather or not you are going to be using an Infrared (IR) based remote control or Radio Frequency (RF) based remote control. Both solutions have their advantages and disadvantages. Infrared (IR) is the most common and universal control medium. Virtually every piece of consumer electronic device is controlled via IR. The down side to IR, that I am sure everyone is aware of is line of sight, you need to be able to aim your remote controller towards the piece of equipment you are trying to control. Radio Frequency (RF) on the other hand doesn't require line of sight. With an RF remote control you can be in a completely different room and still be able to control your HTPC (as long as you have signal). With IR based control medium you can use programmable universal remote controls such as those available from Logitech. The down side to RF remote controls is that you do not get the advantages of universal remote controls.
USB IR Receivers:
So now you've built your HTPC, and are ready to control it with a remote control, you've decided to go the Infrared (IR) route as you want to use your Logitech Harmony remote control so that you can integrate it into your entertainment setup. One thing a PC doesn't have is an IR receiver, a sensor to pick up and translate those IR commands from your remote to manipulate the HTPC software. Say you are using Sage TV or Windows 7 Media Center.
One of the most obvious choices is the plethora of pre-branded Media Center USB IR receivers which almost every manufacture for HTPC peripherals make. The Microsoft branded USB remote and IR receiver is one of the most common setups out there.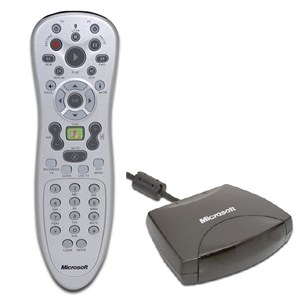 There are even after market, third party companies making using IR receivers that work with Media Center. Amulet Devices USB IR receiver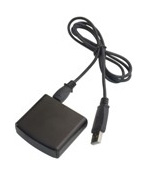 Out of the box both the Microsoft and the Amulet Devices USB IR receivers are a plug n play device with Windows 7 Media Center. There is no additional software that needs to be installed. No additional Drivers. The Microsoft Media Center oriented USB IR receivers are unique as they have a "pseudo" main stream platform they are developed for.
One of the most talked about and used USB IR receivers which is also an IR blaster (more on that later) is the USB-UIRT. The USB-UIRT is a universal devices that is supported by HTPC software such as Sage TV and Myth TV.
Remote Controls:
Now that you have USB IR receivers taken care of, it is now time to focus on remote controls. Most USB IR receivers come with a matched pair remote control, such as the Microsoft USB IR receiver and remote. Will most of the remotes we will focus on are IR based there are some RF based remote controls. These RF based remote controls come with specialized software that runs on your HTPC, comes with a USB dongle, and the remote itself. The great feature about these remotes is not only can you control your HTPC from outside of your media room you get additional features like mouse gestures, and voice control.
There are two remotes from Gyration brand of remotes. They have the Media Center AIR remote and their Air Music remote.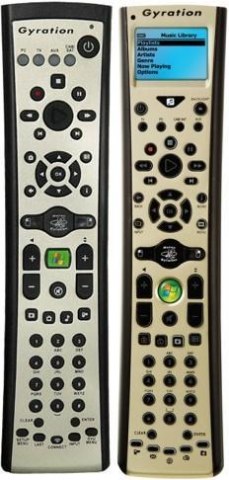 The other option, which is the most common option is universal remote controls. Logitech Harmony line of remote controls are one if not the most common universal remote control. The great thing is Media Center and other media software IR codes are available in the Harmony data base so it is very easy to program the remote and get up and running. None of these remotes come with an USB IR receiver so you will need to pair these remotes with one in order for them to work with your HTPC.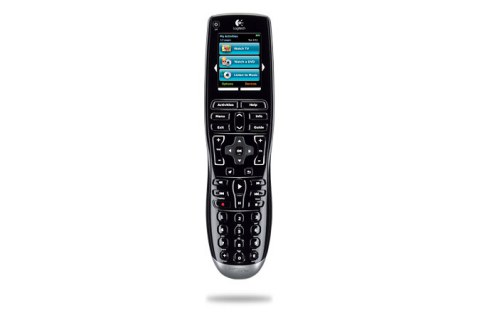 So now that the foundation is laid, you should have a better understanding of how you can control your HTPC in a variety of applications. Now go out and figure out what the best solution is for your HTPC setup.