AVADirect Custom HTPC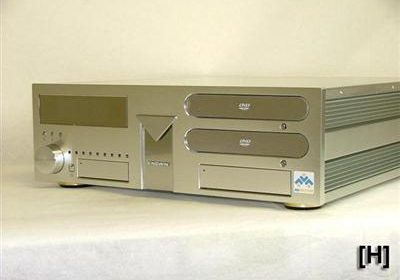 $2600 is a lot of money to spend, but [H] Consumer has a lot of good things to say about AVADirect. I don't know though, personally, if I spent $2600 I'd be looking for a system with a little more than only 224gb, and 1 tuner. And does an HTPC really need a Geforce 8800 GTS? 
Nevertheless, we were in the market for an HTPC, and this one fell a
bit below our expectations in overall functionality. For a consumer to
drop over $2600 on a device that doesn't do all that it's supposed to
do – S/PDIF connectivity, DVD playback, front port connectivity, dual
tuner capability – that's a major problem. The organized binder and
outstanding tech support give this system a bit in the area of "added
value," but the system itself is unfortunately a bit under-equipped.
Read the rest here .