BTV Support Coming Soon To Vista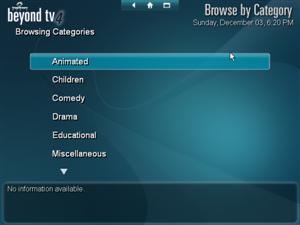 Per the Snapstream Blog, A Vista compatible version will be coming down the pipe. Soon to be released Version 4.6 will containt a lot of fixes that will make it work within Vista. They hint at a few other fixes but give no details. In the mean time, check out our Version 4.5 review.
Beyond TV 4.6, the successor to Beyond TV 4.5, will begin shipping very soon now and, among other things, it will contain a broad set of fixes that make Beyond TV fully compatible with Microsoft Vista. And like other point releases, it will be a free upgrade for existing Beyond TV 4.x users. Keep checking back here for a more definitive Beyond TV 4.6 schedule!