Ricavision's Vista MCE SideShow Remote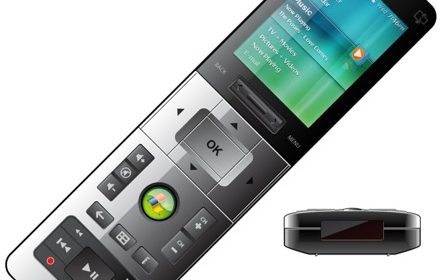 The remote gods clearly are smiling down on us today. Just saw news of yet another Vista MCE Sideshow-compatible remote. The more of these I see, the more I want one! Maybe these will finally push me over the edge to switch to Vista?
That gives you a 100-meter (or so) operating radius when coupled with
the included USB RC6 (IR) receiver and Class 1 Bluetooth receiver.
Nice, however, what's most notable is that sweet, sweet 2.5-inch QVGA
LCD display for Microsoft's promising SideShow
technology; a bit of magicking that hooks the remote into a suite of
Media Center "Gadgets" allowing you to extract and display information
related to your media.
Read the rest here.